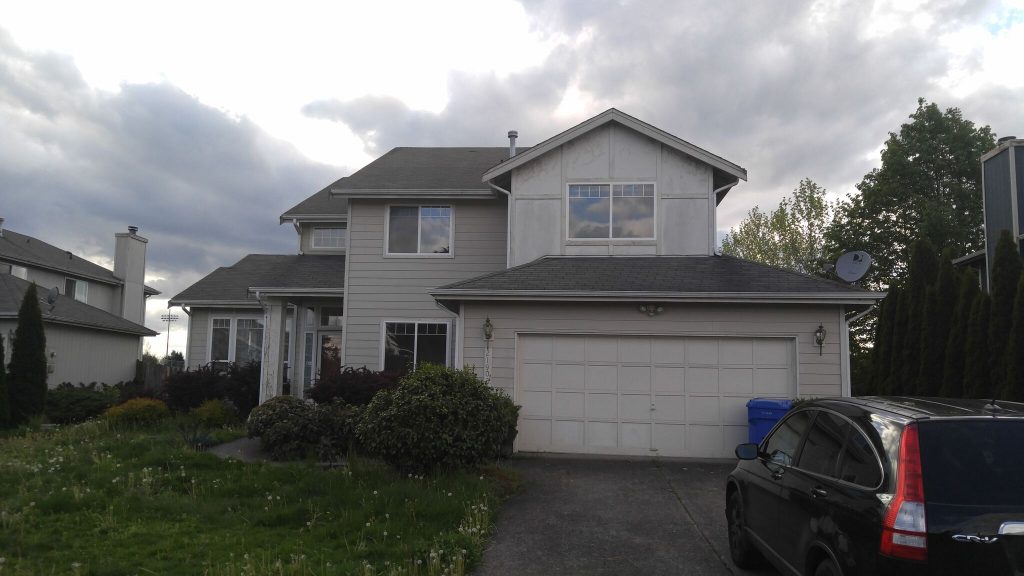 SEATTLE INVESTORS CLUB WHOLESALE DEAL AVAILABLE!
2 Story Home | Classic View Estates in Spanaway | Nearby Schools | Built 1996
For access to home please contact us.
---
Address:
21902 40th Ave E
Spanaway, WA 98387
Beds: 3
Baths: 2.5
Total SF: 2,098 SF
Attached Garage: 550 SF
Lot Size: 13,672
Sewer: Grinder Pump
Annual RE Tax: $3,611
Purchase Price: $215,000
Estimated Current As Is Value: $245,000 +
Closing Date: 5/27/16 (potential to possibly extend close date)
Earnest Money: $500
Estimated Cost of Repairs Needed: $5,000
Estimated Rent (Buy/Hold): $1,450
Estimated Rent Lease Option: $1650
---
Spanaway Rehab COMPS: Click here
Spanaway Rehab PHOTOS: Click here
PLAN A***: BUY – LEASE OPTION EXIT OR SELLER FINANCING EXIT *****
Use All Cash to Purchase of Approx $216,500
Est Lease Option Rental Rate: $1650
Est Lease Option Sale Price: $270,000 – $275,000
Est Cash on Cash Return = potential of 9.15% on $1650 rent
PLAN B: BUY – PUT ON CONVENTIONAL LOAN – HOLD
Estimated Conventional Loan to Purchase in Amt of $160,000 at 4% / $788 per month P&I
Est Upgrade Costs: $5,000
Estimated All in Cash Investment: $36,750
Est Rental Rate: $1450 / Buyer to Verify – $788 – $301 RE tax – $50 Ins
Est Monthly Cash Flow: $311
Wholesale Details: Lease Option Exit, Seller Financing Exit or Buy/Hold Exit
3 bedroom x 2.5 home home in gated community. Minor repairs needed. Location! Location! Close to walking trail leading straight to elementary, middle and high schools. Close to shopping, golf course. Enjoy the community amenities including private parks. Good one to pick up for lease option or seller financing exit!
Repairs Needed:
The property needs light fix up. Some roof work needs to be completed(patches of shingles missing), few areas of drywall work, and the back deck should be looked at, the yard was overgrown,other than that some paint and other minor things.
Note: The home next door is currently for sale for $257,750
---
Contact for showings:
DISCLAIMER: Buyers may not rely on this information and must do their own review of all the numbers and information in regards to this property.