We are contacted all the time from people who say they want to be real estate investors.
The truth is… they all DO want to be real estate investors. But there are two things that most of them aren't willing to do.
Want to know what those two things are that we see over and over again?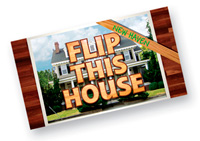 The first is, they don't want to be a real estate investor bad enough to stick with it through the rough times. If you want to know what this is all about… read Seth Godin's book, The Dip: A Little Book That Teaches You When to Quit (and When to Stick).
There are very few examples that I know of where the ride from newbie real estate investor to rich real estate investor was without struggle.
You need to want it bad enough that when you aren't making any money, and everything you're doing seems to be failing, you stick with it.
You need to tell yourself that you won't quit until you're successful.
You don't care if it takes you 10 years to find success. It will just be that much sweeter when you make it.
I can personally remember times when I didn't know where my next pay check was coming from. I didn't know if I was going to be able to make my bill payments. It was scary! But I also remember that the thought of getting a job hurt worse than continuing to force myself forward.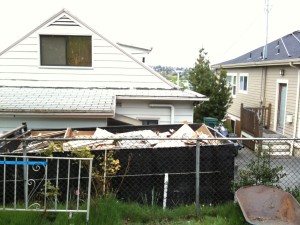 I remember making cold calls to other investors, and having no idea what I was talking about. But I didn't care. I wanted to be a real estate investor so bad. Nobody could tell me anything that was going to stop me. Nobody!
The second thing is, people don't realize that they need to be marketing if they want to find real estate deals. And most of the time marketing costs money.
So, if you don't have any money to pay for marketing, real estate might not be right for you.
Or maybe you should get a job that can pay for your marketing, and return seller phone calls when you get off work.
There are a few types of marketing that don't cost much money, but they are usually hard, and cost you precious time.
For example, door knocking can definitely work, but it's hard, and it takes a lot of time.
Another type of free marketing is SEO marketing. It's free! But it takes a lot of time before you see results, and you have to write a TON!
So, if you want to be a successful real estate investor you need to be marketing.
In our opinion, you need to be doing bandit sigs, direct mail, or paid online marketing. And preferably all three.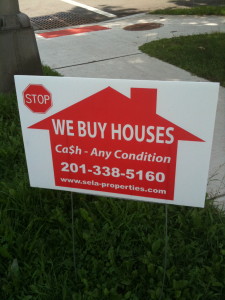 Not only that, but you'll probably have to spend a few hundred to a few thousand dollars before you get your first deal.
I know that might sound like a lot, but if you're going to make $10k wholesaling, or $30k+ rehabbing, that's a great investment.
In conclusion…
If you want to be successful in real estate investing, keep your head down and work HARD. It might take a while, but you need to have the attitude that you're going to succeed no matter what.
Make sure you market. Hang up bandit signs, mail out letters, set up google adwords. Get your phone ringing, get used to talking with sellers, and make deals happen.
We are always here for you if you need help or have questions. Good luck!