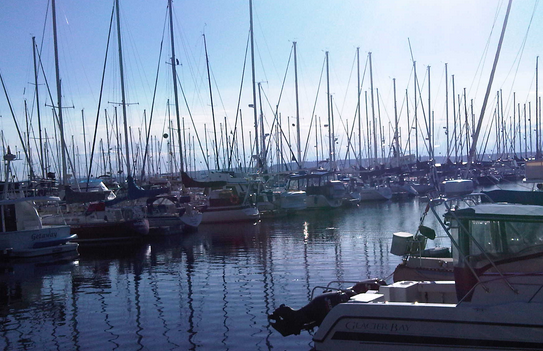 Over the last five year, Ballard real estate has seen a renovation unlike anywhere else in Seattle. Former Mayor Norm Rice targeted the Ballard neighborhood as part of his fight against urban sprawl. Here, the neighborhood has undergone a renaissance with as many as 20 new buildings that have been scheduled for construction or recently opened. With the amazing growth in urban population in Seattle, the mayor was looking for ways to create new housing while revitalizing neighborhoods that were in bad need of repair. Ballard serves as an example of how far they've come.
Because of the recent construction, Ballard real estate now offers 2,500 new family sized units and condos for homebuyers interested in the area. With so much development, Ballard real estate is particularly desirable – especially since construction is beginning to wind down (most of the projects have recently finished, or are temporarily holding while they find new sources of financing) and people are now receiving the benefits of this forward thinking neighborhood.
Originally, Ballard was its own independent city until issues with available potable water forced Ballard to become part of Seattle proper. Bordered by Puget Sound on the west and Greenwood to the east, Ballard real estate has become especially valuable to homebuyers during the recent upturn in the Seattle economy because of its close proximity to major companies, downtown Seattle and easy commute. With Amazon completing its campus only a few short miles away, Ballard is the perfect neighborhood for commuters to purchase a comfortable home that falls within their budget.
In the past, Ballard has been best known for its former large Scandinavian fishing community that settled in Seattle around the turn of the century. In fact, Ballard is so well-known for this, that an Almost Live Sketch riffing on the Scandinavian community in Ballard coined their unofficial slogan of "Uff da."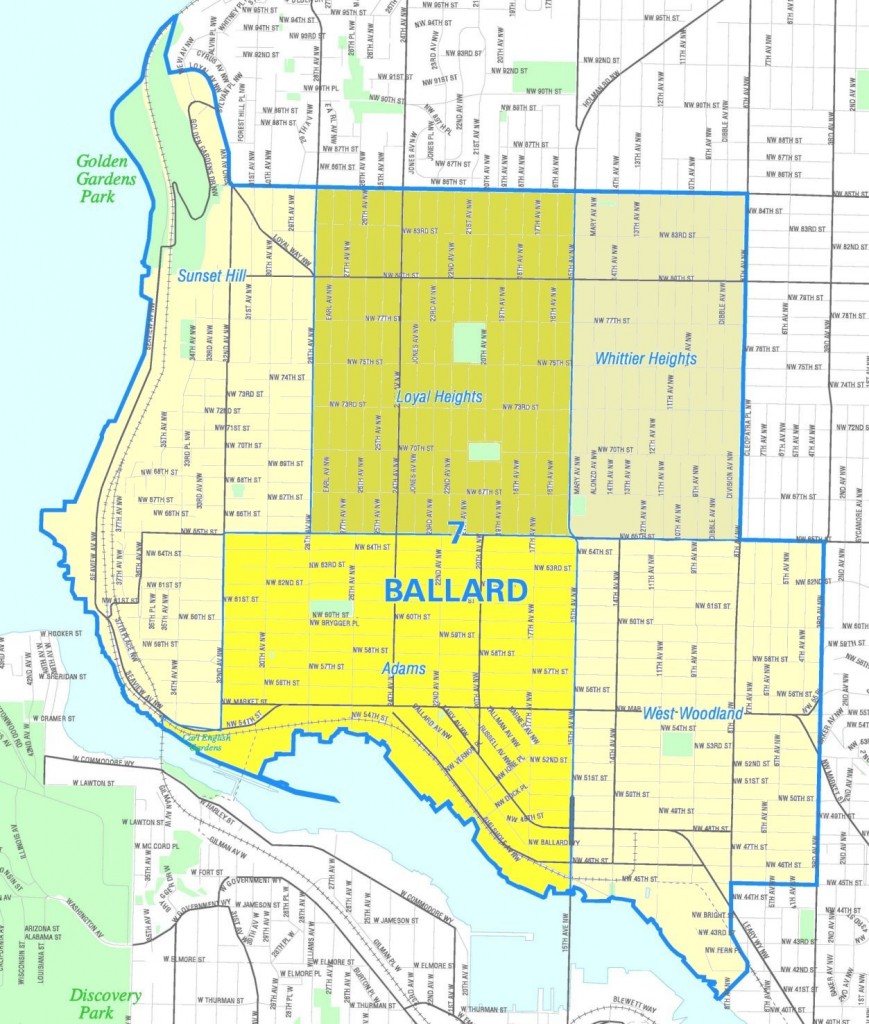 Those who are looking at Ballard real estate are often impressed by the choice and variety of schools available to them. With several excellent public schools nearby, parents can be confident that their child's future will be secured by well-qualified teachers who enjoy the support of a large and involved community. Many of the children who live in Ballard attend affordable private schools which are located nearby.
Ballard residents enjoy a thriving nightlife that include a variety of bars, restaurants, coffee shops, and live music. Some of the local venues include several venues where many of the local grunge scene performed long before they were famous. Downtown Ballard also includes a large selection of fine dining and local shops, but the real crown jewel is the Majestic Bay Theatre. Once the oldest operating movie theater on the west coast, it was closed and then reopened as a multi-screen multiplex in 1997 giving residents access to first run movies in a theater that most people in our generation have never experienced.
Ballard real estate has consistently shown to be a proven winner over the years. It was one of the first neighborhoods to recover from the housing slump and it continues to show strong growth. If you're stuck as to where to live in Seattle, Ballard will probably help you feel like you fit in perfectly.