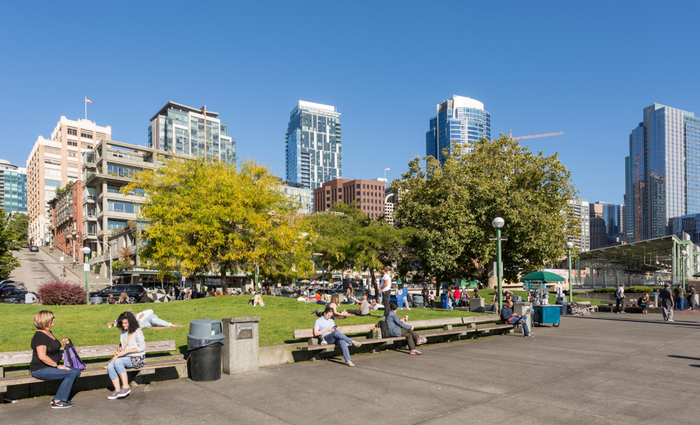 On average, Seattle experiences about 152 days of sunshine. That's not that bad, but that's not particularly great either, as compared to other places around the world. Anyway, taking advantage of these days and soaking as much of the sun's rays as possible is a great way to spend your time. With its 465 parks, 26 community centers, and miles of trails, Seattle has a lot to offer regarding its recreational opportunities. Here are its best parks to enjoy during a sunny day.
Best Parks for Hiking
What better place is there during a sunny day than to go outside and take a stroll through Seattle's more than 2,500 acres of urban forest? Replenish your batteries by taking a stroll through these parks under the shade of their thick canopy.
Discovery Park – Located on Magnolia Bluff and overlooking Puget Sound, Discovery Park has a lot to offer those who are wandering its forests. It offers amazing views of the Cascade and the Olympic Mountain ranges, as well as two miles of secluded tidal beaches. And let's not forget its meadows, sea cliffs, forest groves, and much more.
Carkeek Park – Like Discovery Park, Carkeek Park offers exceptional views of Puget Sound and the Olympic Mountains. With its 220 acres of forests, meadows, creeks, and beaches, this park is sure to make you feel one with nature.
Camp Long – Located in West Seattle, Camp Long is one of the city's best-kept secrets. Its 68 acres of forest have plenty to offer like hiking opportunities, overnight in rustic cabins, a forested ropes course facility, rock climbing, and even a chance to learn about natural history.
Where to Take an Outdoors Lunch
If you want to grab a blanket, a picnic basket, and a Frisbee to go outdoors and enjoy the sun, then these are the best parks for you.
Victor Steinbrueck Park – Though not particularly big, the Victor Steinbrueck Park is bustling with people having a great time. Thanks to its close proximity to the iconic Pike Place Farmer's Market, the park is the perfect place to enjoy the locally produced treats it has to offer. 
Westlake Park – Some distance away, in the heart of downtown Seattle's shopping district, is Westlake Park. There are plenty of shops around to grab a quick snack or take a seat and enjoy a proper meal.
Lake Union Park – Located on the south side of Lake Union, the park that holds its name has plenty of sitting areas like benches, small and long wood tables facing the waterfront. This is a perfect spot to enjoy a relaxing afternoon, have a bite to eat, and watch the many sailboats go about their business.
Off-Leash Parks
When it comes to our four-legged furry friends, there are some 14 off-leash areas across Seattle. Here are two of the best.
In Westcrest Park – Holding an area of about 8.4 acres, Westcrest Park is located southwest Seattle. Among the many features available, there are open spaces, dog drinking fountains, and plenty of shade to relax.
In Magnuson Park – Located in NE Seattle, Magnuson Park has an 8.6 off-leash area. This is one of the largest fully-fenced open areas for dogs in the city. 
Conclusion
With its many parks and green spaces, Seattle can offer a lot to those who are looking for some fresh air, a bit of shade under the trees, and a patch of grass to walk on. These parks here are just a taste of what Seattle can offer.