Best Tacoma Neighborhoods To Buy Rental Properties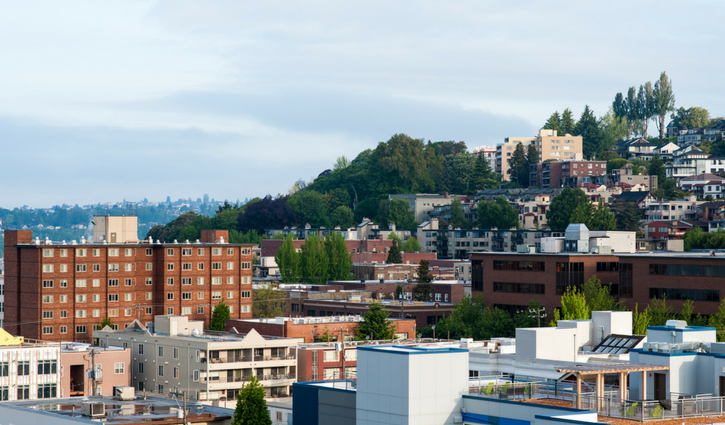 Tacoma is not far from Seattle and is attractive to people of different backgrounds because of its unique atmosphere. It has many great neighborhoods with unique qualities that renters will find hard to resist. Downtown Tacoma has become known for its museums, and the artistic influence that this area has is easily perceived. Outer neighborhoods are more residential and vary in levels of commerce and aesthetic.
There are many things to consider when moving into a new place; your future renters will be looking at a few deciding factors before they sign the lease. Often the price is the most important and non-negotiable, but safety, aesthetics and distance from work are the next on the list. Here we intend to shed some light on what each Tacoma neighborhood has to offer.
Affordability
Although the best Tacoma neighborhoods aren't necessarily cheap, there are areas in Tacoma which are less expensive than others. Excluding downtown; East, Central and South Tacoma have lower home values than North Tacoma.
North Tacoma
 It is one of the most sought-after places in all of Tacoma, that is because it is undoubtedly one of the loveliest areas in the city.  Victorian homes can be seen at The North End and more moderately priced homes with beautiful water views. The Proctor District within North Tacoma offers this area added value.
South Tacoma
 If I had to choose, I might decide on south Tacoma. That is a personal choice because of its proximity to the Tacoma Mall and because of the affordable prices in this area. It is accessible by the freeway and is a central location which makes it convenient to other nearby towns. Businesses are spreading in the city thanks to the existing flow of shoppers brought in by the mall. If you like to walk, there are also beautiful parks in the area.
Central Tacoma
 This small neighborhood is mainly residential; it offers a variety of stores shops and other business scattered about. This area is right in between North and South Tacoma as its name would suggest.
East Tacoma
 One of the most apparent reasons renters might want to live in East Tacoma is its proximity to Seattle. Some might find it a challenge as it had a bit of a rough order cheap ultram online reputation but this is slowly changing. There are new parks and developments and also measures for safer neighborhoods. Traffic shouldn't be a problem because of the bypass and main roads that offer access to this area.
West Tacoma
 This town has recently gained perceived independence from the rest of North Tacoma. The waterfront homes at The West End and places to hike make this an attractive place to live for those who love nature.
New Tacoma Neighborhoods
 New Tacoma is one of the districts that can offer more diversity, it includes the Stadium District, a small business district, and there we will encounter a more upscale standard. On the other end, we find lower Pacific Avenue, part of downtown Tacoma. We will see https://valtrexshop.com fewer places to live in this area, and they are a bit pricier. Near the Port of Tacoma, there are businesses and some industry. It makes it an exciting place because of its diversity.
Tacoma's top IN Districts
The following districts are gaining popularity because of their identifiable "personalities" you might say.
Northeast Tacoma Neighborhoods
 This far off neighborhood is located about an hour away across the water. This quiet neighborhood is accessible by freeway. Families with children might not find this area as convenient as other because of its distance from local schools.
Downtown
 We have already described some of the attractions of downtown. Growing ever more trendy there are lots of things to do, and many enjoy the nightlife the area has to offer with restaurants bars and theaters.
Proctor District
 This growing district located in North Tacoma has become more and more popular. This neighborhood is one of the most complete, including its own Blue Mouse Theater, restaurants, bars and many other shops.
Wow, so maybe there is a lot from which to choose. It will depend on how much you are looking to invest at the moment. But as we can see there is a market for every buyer and in turn for every renter. Depending on what you choose to offer, homes, flats, or studio apartments will range in price and be available in more or less abundance in these various locations.
To learn more about real estate investing visit SREI.