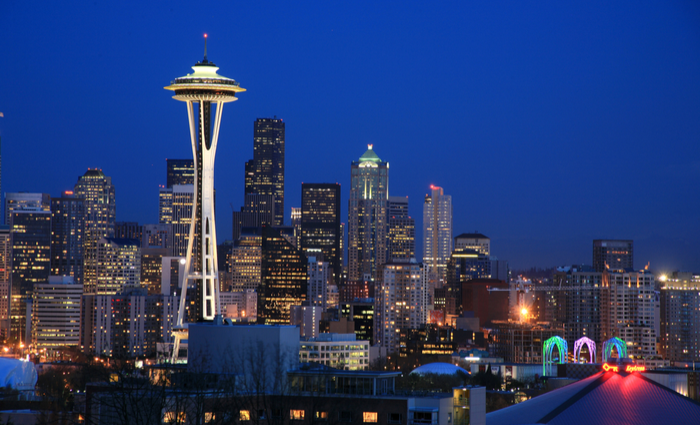 The short answer to this question is yes, the real estate market is slowing down. Yet, this doesn't mean that house prices will begin to go down, just that they won't be rising at the same rate as they did before.
The latest trends regarding the Seattle Real Estate market suggest that prices will continue to climb all the way into 2019, but on a gentler slope. The reason is, as before, the lack of inventory coupled with strong demand. 
Past Developments
In both 2016 and 2017, the Seattle real estate market rose by a whopping 12.9 percent. In 2018, house prices are at an all-time high and still rising. At the start of the current year, the average home value was well above the $700,000 mark.
And as we've said before, a lack of inventory is, at least in part, responsible for the seemingly unstoppable rise in prices. There was plenty of demand coming from potential buyers but throughout much of 2017 and early 2018, most of what was for sale had been depleted.
This trend has led to prices rising; making buyers fiercely compete with each other for whatever else was left. This contest for a viable piece of real estate is particularly hard-fought at the bottom end of the price range, where competition is usually the highest.
Future Trends
As for the rest of the year, and heading into 2019, we can expect this trend to continue. And even though price rises are expected to slow down a bit, they will most likely head in the same direction. 
In a survey, Zillow is forecasting a 5.4 percent increase in Seattle-area home values for this year. And even though this is still high, the increase is much lower than the 12.9 percent increase experienced over the past two years. 
Though not necessarily good news for the time being, this decline is a breath of fresh air. An annual double-digit increase in the housing market is not sustainable over the long-term. And from an economic standpoint, a cooling off period in the city's real estate market is actually good news. Nevertheless, this is only one prediction, while others believe that the rise in market prices is actually accelerating. 
Mortgage Rates 
Despite these somewhat gloomy predictions, there is still some good news to be found. The mortgage interest rates have started to level off after climbing during the first months of the year. In March, the fixed rate was at 4.3 percent, a slight increase from 3.8 percent at the start of the year, and the highest it's ever been since 2014. Nevertheless, even this slight difference added an extra $65,000 to the long-term cost of a mortgage. 
Conclusion
What's for certain going forward is that the whole inventory situation will continue to pose a problem for the foreseeable future.  As of April 2017, Seattle only has a 0.9-month supply of homes available for sale. That is a decrease from 1.3 in April 2016. For a frame of reference, a balanced market should see somewhere between 5 and 6-month supply.
If you are interested in purchasing a home in Seattle, be sure to bring your A game. Be pre-approved for a mortgage, do thorough research of the area you are interested in, and collaborate with a real estate agency to increase your chances in this highly competitive market.
If we can help you find any local area experts, just ask. We are happy to help. You can reach us by commenting below or shooting us an email.