It's been over 4 year since we first got involved with CT Homes and the FortuneBuilders. We recognized early on that educating ourselves was the most important thing that we could do if we wanted to break into the real estate investing business. Our first FortuneBuilders real estate bootcamp was the Rehabbing bootcamp the was run by Paul Esajian, Than Merrill, and Paul's brother JD Esajain. The Rehab bootcamp was a 4 day education intensive real estate environment. The FortuneBuilders do a great job of not only educating you, but also keeping you excited and energized.
On the final day of the Rehab bootcamp the FortuneBuilders team presented us with their Mastery Real Estate Program which includes everything that you need to know to be successful in your real estate investing career.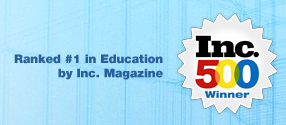 The FortuneBuilders Mastery real estate investing program includes Wholesaling real estate with little or no money, buying and Rehabbing real estate projects, investing in short sales, commercial real estate acquisition, and much more. The absolute best thing about the FortuneBuilders Mastery program is the unlimited amount of attention that you're able to get.
Even after 4+ years in the Mastery program I will still get questions answered by Mastery coaches via direct email in less than two hours! In fact the last question I submitted I received a phone call in less than an hour from a top level Mastery coach looking to help me directly with my question. To learn more about the https://www.kim-taehoon.com/wp-content/themes/shablony/ Mastery program CLICK HERE.




A lot of these real estate investing programs have good information, but are hard to follow and there's no one there when you need your questions answered. This is the farthest thing from the truth when it comes to The FortuneBuilders Mastery program. The FortuneBuilders have a great step by step training process where they use a combination of weekly webinars, MindMaps, recorded video trainings, live in person seminars, email communication, and phone coaching to keep you moving toward your goals.
If there's ever anything that will make your learning experience better The FortuneBuilders seem willing to make it happen. At Seattle Real Estate Investing, LLC we can't recommend them highly enough.
If you are determined to become a high level, successful, rich, real estate investor The FortuneBuilders Mastery program is an essential part of your success plan!
If you have questions about The FortuneBuilders, the Mastery program, or real estate in general feel free to send us an email or give us a call at (425) 312-3429.

->>>>>>Get more info about The FortuneBuilders Mastery program by clicking here!<<<<<-