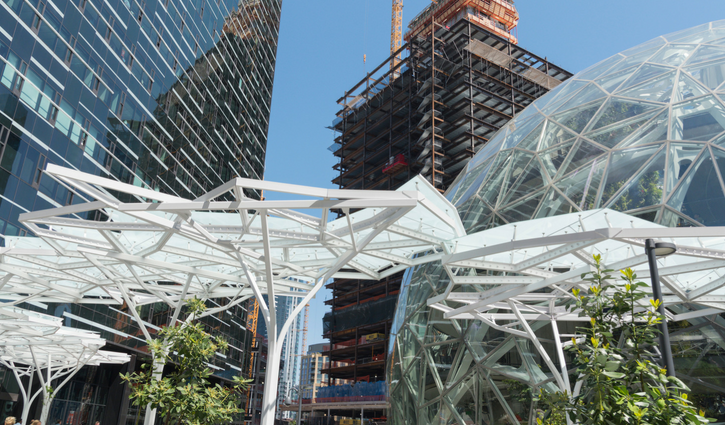 Where You Want To Work To Get Ahead
If you are lucky, you will have had the chance to work at a job you enjoyed and at which you felt appreciated. Such is the case for these employees who have only good things to say about their experience working for diverse Seattle companies.  For different reasons, their employees find it a joyful experience to wake up in the morning and clock in to start the day. It seems to be linked to feeling valued and understood, along with the feeling of being an essential part of the team.
Here is the list of some of the best places to work in Seattle:
Facebook
Facebook, which employs 1,600 people in Washington is high up on our list because of the freedom it allows it's workers. Employees say they felt empowered and trusted with making decisions and launching new products. They can choose projects that they are passionate about,  and they can give their input to other teams. The model is breaking away from the rigid roles that most companies are used to.
Overlake Medical Center
Next is Overlake Medical Center located in Belleview. Their 2,900 plus employees are satisfied, loyal and are considered to be the company's best asset. In 2017, Overlake won a Workplace of the Year Award, awarded to them by a company that measures employee engagement within medical and healthcare centers. It is undoubtedly a workplace that values excellence and which strives to give their patients top quality clomid service.
Parametrix
Parametrix is a medium sized company employing nearly 300 people in their Seattle offices. Parametrix values initiative in their employees, providing opportunities to learn about different positions and allowing for unique travel experiences for employees and managers. At this company, if you are the employee of the year, you will be awarded a seat at the board meetings representing the other employees and have an input in the decision-making process. Other initiatives throughout the company have team members committed and engaged with the company's core values.
Convoy
This company established in Seattle values problem solvers, who are highly motivated and curious. The thinking at Convoy is that helping others is the best way to move forward as a team, especially if you are leading others to a manager position. They require independent thinkers and active employees that understand that the company is continuously evolving. Investors in this startup include the likes of Bill Gates and Jeff Bezos.
Sweeny Conrad
This "putting people first" accounting firm based in Belleview pampers their employees by offering snacks, lunch on Saturdays and provides dinner two nights a week during tax season. They have been in the business for 35 years providing certified public accountants and business advisors.
All of the companies mentioned above have exciting benefits, such as paid time off, parental leave, health insurance and the like. What seems to matter most, however, is a healthy work environment that allows team members to actively contribute to the company. Freedom and flexibility are also highly valued, especially among younger employees.
Make sure to check out SREI for more information about life in Seattle.