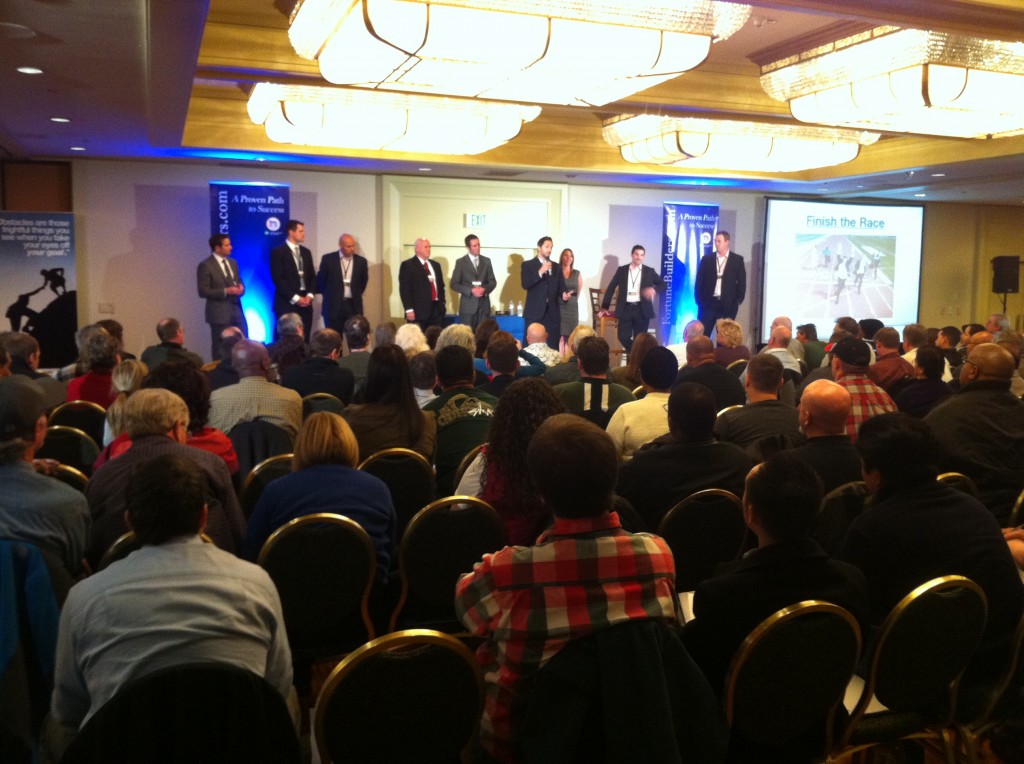 A few weeks back we got a call from Paul Esajian and Than Merrill of the FortuneBuilders and A & E's Flip the House asking if we could stop by a few events that they were going to be doing in the Seattle area. Having learned virtually all of our real estate education from them, we energetically agreed to help out any way we could.
These events consisted of 3 days of real estate education. There were multiple events because they couldn't get a room big enough to hold all the people in Seattle that wanted to come. The first was held in Bellevue and and second in SeaTac (near the airport). At the event Seattle investors were crammed with real estate investing information. Attendees learned everything from how to market to find properties, to how to close properties, and the mindset that it takes to continue personally growing. All of the speakers were high energy people who truly want to help improve others lives. Watch the video below to see the energy in the room!
At the event the FortuneBuilders also held interviews for people looking to enter their Mastery real estate education program. For those of you who don't know the Mastery program is an intense real estate investing education that literally rivals that of a four year college degree (or more). Not only do you have hours and hours of education available to you, but you get one on one coaching that keeps you accountable to reaching your real estate goals. For more info on the FortuneBuilders Mastery real estate coaching click here.
After every FortuneBuilders event I get charged up to go grow my business even further! Anytime that you can surround yourself with people that are achieving more than you are, DO IT! It's amazing how just being around those people can elevate you to a new and higher level.
For more info on the FortuneBuilders Mastery real estate coaching click here