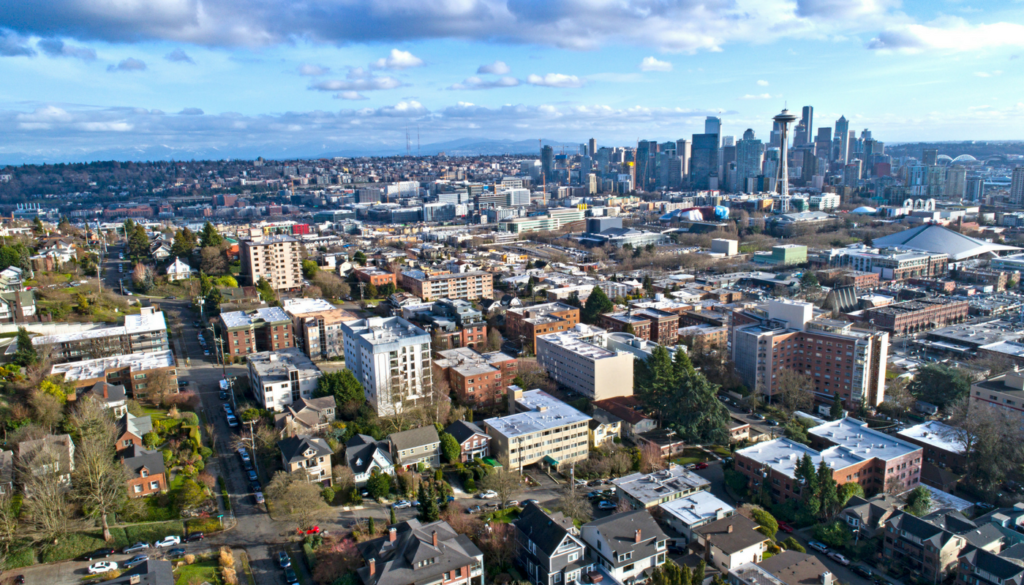 With its strong population growth, educated workforce, a robust tech sector, and diverse economy are attracting new residents at a rate twice the national average, Seattle is named as one of the best cities in America consistently.
In late 2017, The Seattle Times reported that Seattle is recognized as America's hottest real-estate market for 2018. The average median price for a Seattle home in Seattle as of October 31st was $725,000. Compared to one year before, Seattle topped the nation in home-price growth at 13.2% at the end of October. Economists such as Matthew Gardner believe that the market should hold firm despite speculation "that Seattle's rising housing costs are a sign of a housing bubble about to pop. "
According to the Zillow survey of over 100 housing experts, the U.S. housing market was expected to increase by another 4.1% in the next year. Zillow now predicts home prices in Seattle will rise by 6.2% this 2018 and average home prices will hit $702,000 by the end of the year. For 2018, Zillow predicts home prices and rents will continue to slowly rise.
As for why housing costs are soaring, the Seattle Bubble says the answer lies in the lack of housing inventory which sat at 1.07 months back on October 31st, 2017. However, it's this lack of inventory that will ultimately drive the Seattle's real estate market in 2018. According to Zillow, there are 12% fewer homes available than last year nationwide.
A lack of inventory has pushed price increases with the number of homes available never exceeding a few months' worth of inventory. The city's condo market still remains hot due to inventory decline. This supply-and-demand imbalance is pushing prices up. These trends are forcing condo buyers to compete over limited inventory with units that come onto the market being sold quickly. Condo prices in Seattle will likely proceed to rise due to inventory being so tight and the swelling demand.
Expect to see prices rise most in the downtown area where there is generally a higher demand for condo units. Industrial and single-family housing is forecasted to have a positive outlook for all other segments in Seattle. Jobs in construction are anticipated to enjoy the most growth, both statewide and locally crediting the increasing number of businesses that are keen to on relocating to Seattle.
Has the Seattle housing market reached its peak? Demand for homes in Seattle has dramatically exceeded its supply, further fueling the price increases. We suspect that prices aren't going to drop significantly anytime soon. The experts say that the housing trend will definitely continue. We'll have stay tuned.