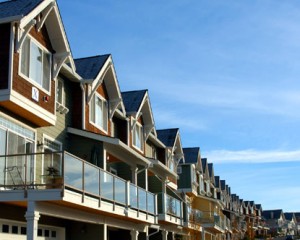 This sounds crazy, right?
I know, I know.
What I'm really saying is: you shouldn't be buying rental real estate in Seattle.
Here's why…
Seattle real estate prices are too high for rental properties to make sense. You'll realistically have to pay over $100,000, in a not-so-great neighborhood to find anything that will give you cash flow.
Even if you can find a $100,000 rental property, you'll only be looking at a few hindered bucks a month in cash flow. Remember any good rental owner accounts for principle of loan, interest of loan, taxes, insurance, property management, vacancy fund, and repair fund. If you think you can skimp on any of those items, you're in for a rude awakening. And don't even think about managing your rental properties yourself. You're not looking for another job, are you? You better not be. Rental properties should be cash flow producing machines that you don't have to think about. They should be little banks that produce money into your pocket every month.
Now if you shouldn't be managing your own rental properties because you want to be on the beach somewhere collecting checks, and not fixing leaking toilets, then it shouldn't matter where your properties are, right?
Right! So what you should be doing is figuring out where in the country you can be buying turn-key cash flowing rental properties. Turn-key implies that the seller of the property has purchased the property, done any construction needed, found a renter, and has a property manager already taking care of things. You simply have to verify the numbers, the neighborhood, and do your research on the seller. This day and age, all of this is easy.
Where can you start…
We've partnered with a company called The Passive Income Club. What they do is find the locations around the country that have the best return on investment available.
The really cool thing about The Passive Income Club is they aren't looking to simply sell you properties. They are looking to help you reach your financial goals.
You'll have a call with them to go over a of your goals, and talk about how buying rental properties can help you meet those goals.
The typical deals that we see from The Passive Income Club are between $50,000 and $80,000, in good neighborhoods, that cash flow $200-$800/month (yes, this is after all of the expenses listed above).
If you'd like to see how fast you can reach your financial goals with the help of The Passive Income Club (like we have), fill out the form below.
Remember — this is a legit path to reaching your financial goals (retirement, cars, houses, boats, shiny things), so if you're just looking to be a landlord, and have a rental property, this isn't for you.