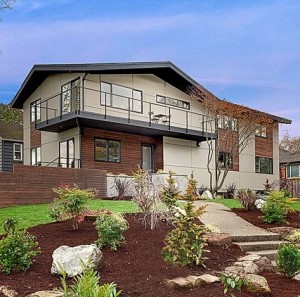 One of the best investments you can make in your future is purchasing real estate. Whether it's a home for yourself, or a rental property that you want to rent while you fix it up for a quick sale, flipping real estate has been something hasn't been all that profitable over the last few years. Fortunately, there are several ways you can still make money by flipping houses, condos and retail space.
First of all, flipping Seattle real estate is never a guaranteed winner. There are many factors that go into a home's sale price and you'll want to make sure that you take those costs (and potential losses) into account before you make a major investment. Many people find that flipping real estate works best when you have a large pool of available cash, or plan on living in the home for at least a few years (while you make improvements and increase the equity in your home). When flipping real estate in Seattle, there are a few things you'll want to keep in mind:
1)      Visit potential purchases on rainy days!
Seattle is famously known for its rain and weather, so that means there's a lot of opportunity for mold, or water damage to build up in a home without the homeowners knowing. Visit the house you plan on purchasing on a rainy day (the rainier the better), and see how the roof, basement and general house holds up to the weather. It can make all the difference in the world during negotiations if you're able to point out water damage that hasn't been listed.
2)      Get your inspections done early
Wasted time is wasted money when you're flipping houses, so make sure those appointments for inspections are kept. If you don't have your own home inspection for your loan, go over the documents and make sure it's clear what repairs the previous homeowner is responsible for. Keep a list of these repairs and cost estimates handy in case they fail to follow through. You can always recover your money in small claims court if they do not comply.
3)      Watch Short Sales
Short Sales are a boon for those flipping houses in the Seattle area. While the amount of bank-owned properties has gone down over the last year or so during the housing market recovery, short sales are still in plentiful supply and can allow you to find an amazing deal on a property that can pay off huge down the road. The housing market is recovering quickly, so the sooner you look into available short sales in Seattle, the better.
All in all, there is no secret other than buying low and selling high when flipping real estate. Keep an eye on how much it has cost you to remodel or improve your home and include that in the price. Whether it's new paint, an addon, or you built a gazebo in the backyard – include every penny you spend on the house into the price of what you're asking. The work and time you put in will pay off huge dividends when you are ready to flip your house.
Let us know if you need any help!