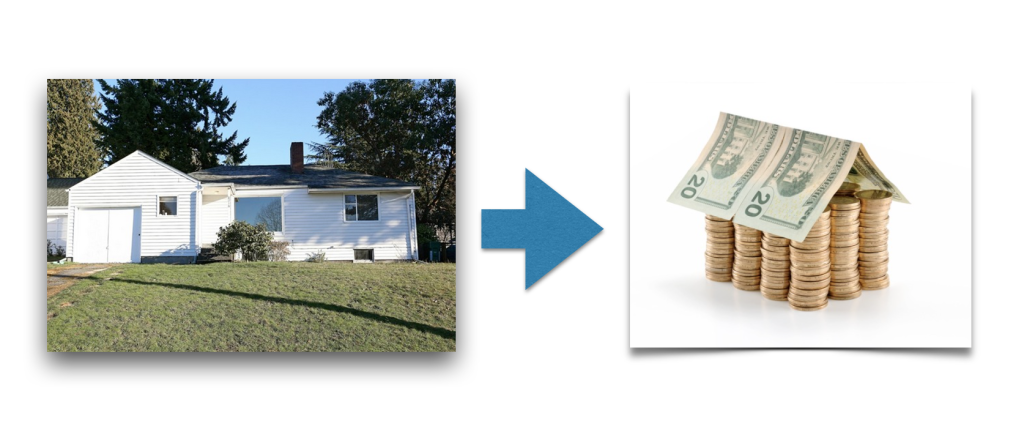 This might be the easiest strategy for making money with real estate investing. It's called co-wholesaling.
First, are you familiar with what wholesaling is?
Just in case you don't know what wholesaling is…
Wholesaling is essentially finding a property that's for sale at a good price. A good price is a price that a person can buy the property, fix it up, and make a profit. When we're talking about what a good profit is, I like the person fixing up the property to be able to make at least $30,000. Anything under $30,000, and I'm not sending it out.
So, you find a property that someone can fix up, and make at least $30,000. You then put that property under contract to buy. Just make sure that you can assign the contract to someone else.
Then… you find someone that wants to buy the contract from you for a fee. This is the person that will fix and flip the property.
Co-Wholesaling
Now co-wholesaling can be a little easier, but has less profits in it. When you're co-wholesaling, you're finding someone that's selling a wholesale. You then add on a fee for yourself on top of the wholesaling contract price, or you work out a deal with the wholesalers to cut you into the profits.
From there you market the property to your buyers list. And hopefully find a buyer that is interested in the property. When showing the property to the buyer make sure to act as if you're working with the person who actually has the property under contract (which you are). But be confident about your relationship with the wholesaler.
Once you find a buyer that wants to close on the property make sure to get a contract signed around between you and the wholesaler who has the property under contract to secure your profits.
At that point you should be working with the wholesaler who has the contract to bring the deal to closing. This can be super simple and easy, or it can be a little work. Every deal is different.
How to find buyers
All you really have to do is be able to connect with people.
This doesn't have to be any harder than it sounds. BUT it can be much easier to do if you can find a decent wholesale to market to them when you first meet. Oh, and you don't have to meet in person. This can all be done via email and social media. Really cool, right? 🙂
Start by searching the internet for real estate websites, and sending them an email or calling them. From there simply ask if they are looking to buy properties, and get info about what they are looking for. Then put them into a spreadsheet or tag in your email system, or even better, into an autoresponder like Infusionsoft or MailChimp.
If you put them into an autoresponder than you can blast your deals out to them all at the same time, and make the email feel personal.
Putting it all together
I know that all probably sounds too easy, but it's really that simple. Now you will run into some random things when trying to sell these deals, but you have to roll with the punches, and you can make a lot of money with this strategy.
Then once you make some money you should put that into your own marketing, and be doing the wholesaling yourself for bigger profits.
If you have any questions about this strategy drop me a comment below. I like comments. 🙂
Here are some other post that might interest you…
Flipping Seattle Real Estate
How can you make $100,000 investing in real estate in 2011? Wholesaling!
Bandit Signs