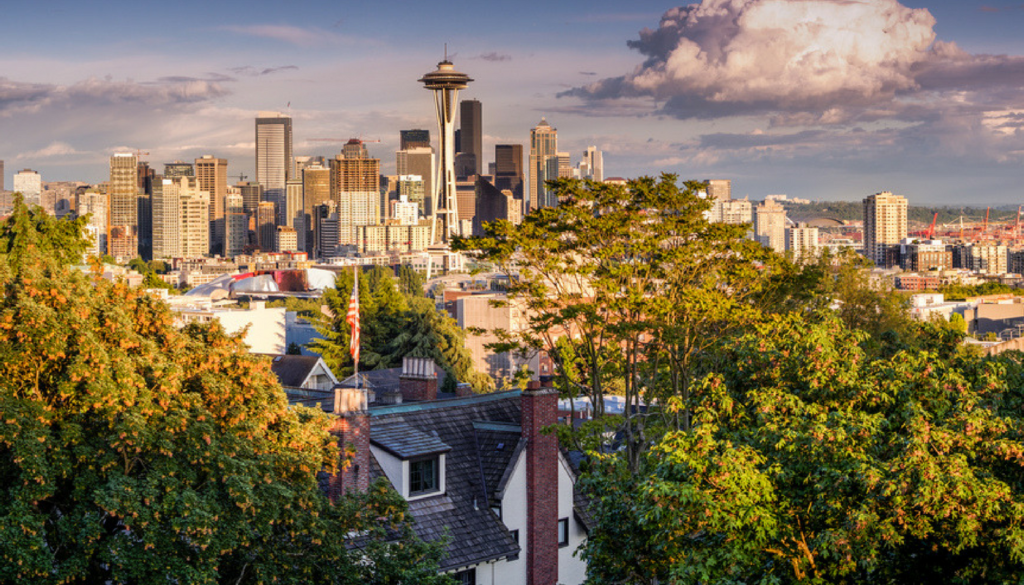 Seattle may have some of the highest home prices in the country, but that's only because it's still one of the best places to work and live. Now is a great time to purchase property as you can be sure that your investment will grow as the demand continues to rise. With more people dreaming of making the move for work, school, and the perks of that Seattle lifestyle, there's plenty of reason to purchase a home to either live in or rent out for profit.
If you're looking to invest in Seattle property but don't quite have the budget for its most expensive neighborhoods such as Madison Park or Laurelhurst, there are plenty of other neighborhoods to choose from that each has their own unique benefits.
The beauty of Seattle is that there's a neighborhood in every price range. Here's a look at Seattle's more affordable neighborhoods:
Beacon Hill: Median Sale Price $574k, Median Rent $2,461
Beacon Hill was named one of Seattle's hottest neighborhoods by Seattle Met back in 2017. In 2018, it is still in the top 25 neighborhoods in Seattle. Beacon Hill is home to Jefferson Park. Beacon Hill's charm can be credited to its vibrant diversity of residents. Much of the community is composed of single-family homes. Thanks to its multi-cultural community, Beacon Hills is filled with art and ethnic restaurants.
Lower Queen Anne: Median Sale Price $560k, Median Rent $2,387
Lower Queen Anne is also known as Uptown. It is densely populated with condos and apartments, making it the perfect place to live for single young professionals and other urban dwellers. There are also single-family homes that give Uptown that "urban village" vibe.
South Lake Union: Median Sale Price $490k, Median Rent $2,438
South Lake Union (SLU) got its name because it is at the south tip of Lake Union. It credits its growth and transformation to Amazon, their highest-profile employer. Since 2009, there's been a 50% jump in people who work in the neighborhood. The last decade alone has seen the construction of 50 new buildings. In 2017, South Lake Union was named one of the top 10 hottest neighborhoods by Seattle Met.
Bitter Lake: Median Sale Price $400k, Median Rent $2,235
Thanks to its wide range of housing options that range from multifamily development to lakefront properties, Bitter Lake is now considered an up-and-coming area in real estate. It is considered commuter-friendly for being located directly next to Highway 99.
South Park: Median Sale Price $393k, Median Rent $2,114
You can find the most affordable housing in South Park. Considered the city's most diverse neighborhood, South Park has a strong Hispanic presence. Because it is booming with people from different ethnicities, it is one of the most colorful neighborhoods for food and culture.
Because Seattle is in such demand, these prices may not stay this way for long. Stay tuned in for the latest in pricing.